Inpage 2009 is Urdu writing software designed for Windows operating systems. Inpage Urdu 2009 is a famous Urdu software in Pakistan. In this post, I have tried to provide you with the best Inpage Urdu software to write Urdu. With the help of this software, you can write Urdu on your personal computer and make Urdu posts for Facebook. We have tried to save time for Pakistani people.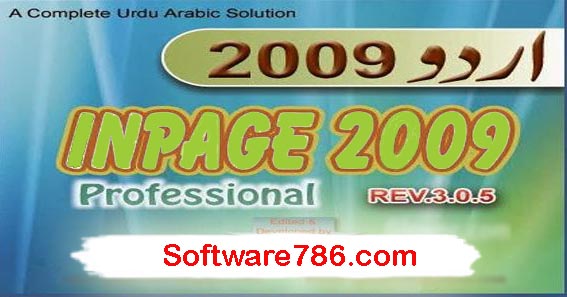 Why to Inpage Urdu 2009 Professional
As you know we only Use this Inpage Urdu 2009 for just to write documents or news in the Urdu/Arabic language but also we can write a lot of good documents or anything. We can use Hindi language and Pashto and others related in this Inpage 2009 for free.
My Opinion about Inpage Urdu
 On our website, we offer a direct link to Urdu software and our website user can save their time by direct download link. I hope you will like this post and will come again to download the inpage software. In the end, I say that the main aim is to save time and provide you with a direct download Link.
Nastaliq Font Inpage

Nastaliq font was first made as a computerized typeface (textual style) in 1981 through the coordinated effort of Mirza Ahmad Jamil. There are many fonts in Inpage but Nori Nastaliq is the most popular font among the users of this software. Most users of Inpage only use Nastaliq font for Urdu newspapers, Test papers, and other important purposes.

Printing In Inpage 2009


Inpage is also a great tool to print documents. If you want to print the document you can definitely print in Inpage Urdu 2009software but you can print only inpage extension document. If you try to print another extension document in the Inpage file extension support error will appear.
Image Tools In Inpage
Image Rotating
Adjustment
Images preview before saving.
Quran Publishing System (QPS) Version 3.60 is available with the Search Quranic text feature.
Automatic Kerning and Kashish feature in Nastaliq text to give a calligrapher-style outlook.
More than 60 Unicode Naskh Fonts.
Direct Unicode Support with other software.
Muhammadi Quranic font is added. Export Urdu text in RTF format.